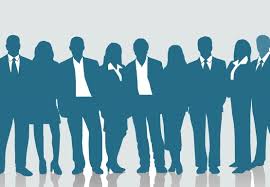 Join the HCS team!

---

Our system strives for excellence and encourages a collaborative and professional working environment that results in high student achievement scores, professional growth opportunities and innovative practices to support its learners.
Diversity — HCS students represent dozens of nationalities and ethnic groups. Our goal is to reflect that diversity in our staff, resulting in a school system that offers a multicultural environment with opportunities for professional and personal growth.
Professional Growth — HCS represents a great opportunity for educators to grow and develop professionally. We have a P.R.I.D.E. mentoring program for all new hires as a transition into Hoover City Schools. Out of more than 130 school systems in Alabama, HCS features the state's highest percentage of National Board-Certified teachers and features more Alabama Teachers of the Year than any other system!
Investment - HCS is committed to hiring and maintaining the highest level of instructors for students. We offer our employees competitive salaries and excellent benefits and incentives.
The City of Hoover: Hoover has been nationally ranked in many areas including innovative use of green space, dynamic business climate, quality attractions and public safety. Many publications have noted Hoover's successes including Money magazine, which ranked Hoover on its list of Best Places to Live in America.*

---
Whether you're a recent graduate looking to begin your career or an experienced educator seeking new challenges, our students will test your skills and our community will welcome you!

The Hoover City Board of Education does not discriminate on the basis of race, color, disability, sex, religion, national origin, or age in employment, programs or activities. See official EEOC notices here.